The 20th busiest Airport in America is Philadelphia International Airport. Traveling to the Airport by car can be difficult, and airport Limo Service NJ has the best fleet and experienced chauffeurs to meet your needs. After a long journey, what would you want? A relaxing ride home or to your hotel. New Jersey Limousine Service offers a comfortable and easy way to get from the Airport to your destination.
NJ Guide Airport Limo Service provides a customer-focused environment and caters to customers. Philadelphia Airport is a highly-respected airport in Pennsylvania, and it is not always easy to find the flight and time you need. Airport Limo Service is a valued service that values your time and money.
Our chauffeurs have years of experience and can quickly get you to your destination. Limousine drivers from Prom Guide NJ often show up at doors to customers to assist them with their luggage, and they also take passengers to and from the Airport in a professional manner. Book the Prom Guide NJ Limo Company for the best and most comfortable experience, whether traveling on holiday or attending a business event.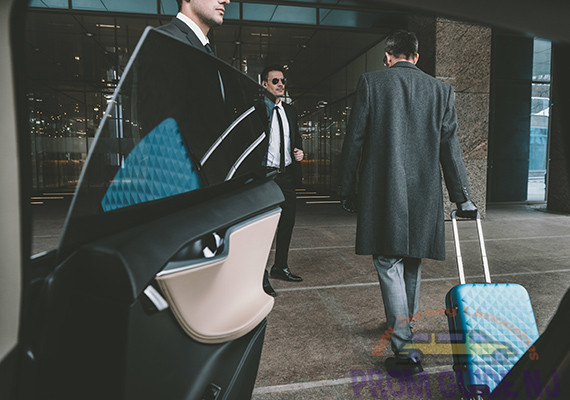 Spending time with loved ones is lovely and not worrying about transport. New Jersey Limousine Service makes airport transportation easy. Prom Guide NJ Limo Company's highly trained drivers understand how important it is to be on time for clients. We ensure the customer does not have to wait at the Airport for a taxi. Before you arrive, our luxury vehicle is fully equipped and ready to go.
Prom Guide NJ Limousine will meet all your requirements. You don't need to wait in line for taxis or parking lots until you turn. The taxi booking and parking terms for Philadelphia Airport will be displayed.
We recommend that you book our Airport Limo Service NJ to avoid the hassle and to take care of everything. You will have a pleasant ride from the Airport to your destination with our experienced drivers.
Even if your car is in good condition and you want to get to the Airport on time, this can be a very stressful decision. Parking can be difficult if you manage the Airport, and NJ Airport Limo Service makes your vacation easy.
NJ Limo chauffeur-driven luxury vehicle arrives at customers' doorsteps in record time and assists them with their luggage. You will feel relaxed with our top-of-the-line service. New Jersey Limo Service is known for its exceptional service and ambiance.
We provide exceptional services at a highly affordable price. Limo Service is a hot industry in the state. However, not all companies can offer you the same level of luxury and comfort at the best prices. We do not hide costs and don't add any extra burden to our clients.
New Jersey Limousine Service is known for its affordable pricing and exquisite selection of cars. Our premium vehicle service will make your trip unforgettable.
Reserve your ride to experience the luxurious NJ Airport Limo Service service. Before the 12-hour journey begins, you can visit the Limo website to reserve your ride. Then you can relax and enjoy the best ride.